The history of Kerala goes back more than several millennia. Stone age carving in Edakkal Caves had pictorial writings believed to be dating to at least 5000 BC, from the Neolithic man, indicating the presence of a prehistoric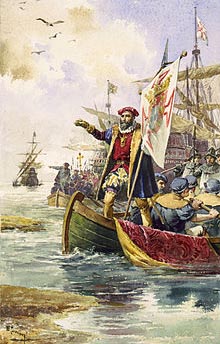 civilization or settlement in this region. From as early as 3000 BC, Kerala had established itself as a major spice trade center. Kerala had direct contact across the Arabian Sea with all the major Red Sea ports and the Mediterranean ports as well as extending to ports in the Far East.The spice trade between Kerala and much of the world was one of the main drivers of the world economy. For much of history, ports in Kerala were the busiest (Muziris) among all trade and travel routes in the history of the world.

A 3rd-century-BC rock inscription by emperor Asoka the Great attests to a Keralaputra. Around 1 BC the region was ruled by the Chera Dynasty, which traded with the Greeks, Romans and Arabs. The Tamil Chera dynasty, Ays and the Pandyan Empire were the traditional rulers of Kerala whose patriarchal dynasties ruled until the 14th century. The Cheras collapsed after repeated attacks from the neighboring Chola Empire and Rashtrakuta Empire. In the 8th century Adi Shankara was born in central Kerala, who travelled extensively across the Indian subcontinent, establishing institutions of Advaita Vedanta philosophy. Feudal Namboothiri Brahmin and Nair city-states subsequently gained control of the region.

Contact with Europeans after the arrival of Vasco Da Gama in 1498 gave way to struggles between colonial and native interests. In 1795, the area was under British dominion. After independence, the state of Kerala was created in 1956 from the former state of Travancore-Cochin, the Malabar district of Madras State, and the Kasaragod taluk of Dakshina Kannada.
ref: wikepedia